Description
SMARTPHONE 

INTEGRATION
Apple CarPlay™ – Connect via USB
A smarter, safer and more fun way to use your iPhone in the car. Apple CarPlay gives iPhone users an intuitive way to make calls, use Maps, and listen to music with just a word or a touch.
With the latest iOS version (iOS 13.0 and higher), 3rd party navigation apps like Google Maps™ and Waze™ are supported.
Some features, applications, and services are not available in all areas.
For details, see: www.apple.com/ios/feature-availability//#applecarplay-applecarplay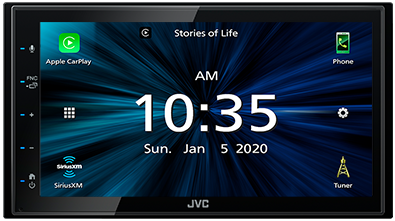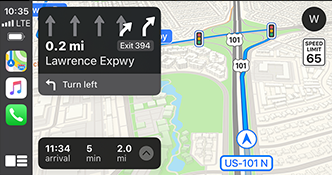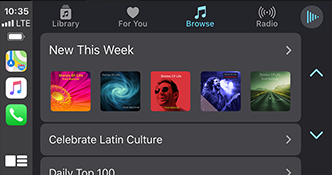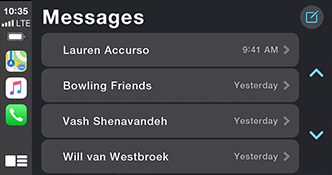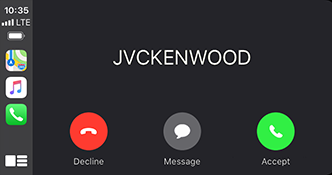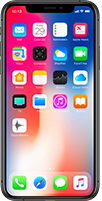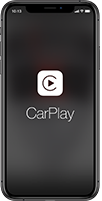 Android Auto™ – Connect via USB
Android Auto was designed with safety in mind. With a simple and intuitive interface and powerful voice actions, it's designed to minimize distraction so that you can stay focused on the road.
Some Features, applications, and services are not available in all areas.
For details, see: www/android.com/auto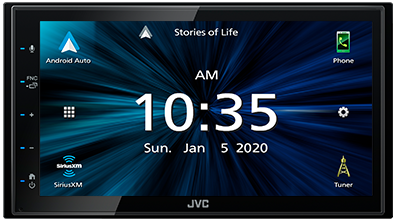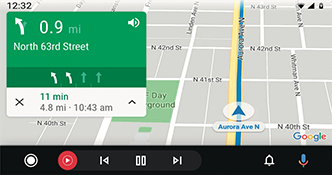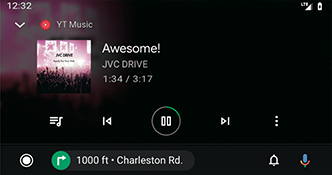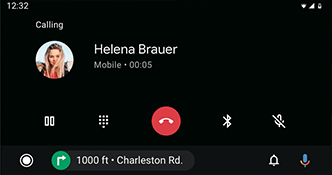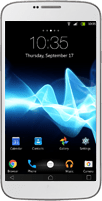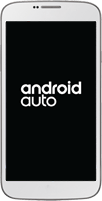 Mirroring for Android Phone –
Connect via USB
By installing the "Mirroring OA for JVC" app, your Android phone is seamlessly displayed on the receiver's screen via USB. You can enjoy a variety of apps such as Waze, YouTube, and Instagram. Touch control is possible from both screen and smartphone.

You can enjoy apps like these and more!

Mirroring OA for JVC App

SOUND OPTIMIZATION

Time Alignment
By selecting the speaker type and the distance to the center of the listening position, the receiver will automatically adjust the timing of the sound output from each of the speakers so that the sound from each of the speakers will arrive exactly at the same time to the listening position.

13-Band Equalizer
Use the 13-Band Equalizer to manually adjust the sound to your taste.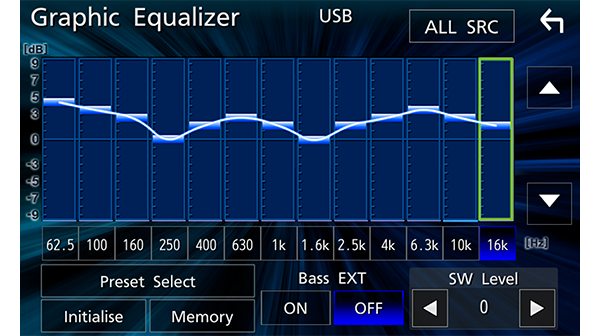 Bluetooth®
 

Wireless Technology
Android™ Bluetooth Automatic Pairing
Just connect your Android device via USB and the automatic Bluetooth pairing function will work to complete the pairing. No complicated manual procedure to worry about.
Internet Radio/Digital Radio
SiriusXM Ready
Ready for SiriusXM Radio. You can listen to over 100 Channels of music, sports, and entertainment.

General
Capacitive Touchscreen
The Capacitive touch screen provides high clarity and uses a superior touch control, requiring lighter contact with greater accuracy.

Gesture Touch Control
Just touch and move your finger over the screen for various operations corresponding to your finger movements. Intuitive control provides safer operation for in-car entertainment.

Various Formats Compatible
Supports a variety of file formats for audio and video playback.

High Current 1.5A Charging
Rapidly charge your smartphone using the USB port, with up to a maximum of 1.5A.
*Compatibility depends on the smartphone.
Shallow Chassis
The reduced depth of the chassis contributes to a weight reduction and facilitates easier installation.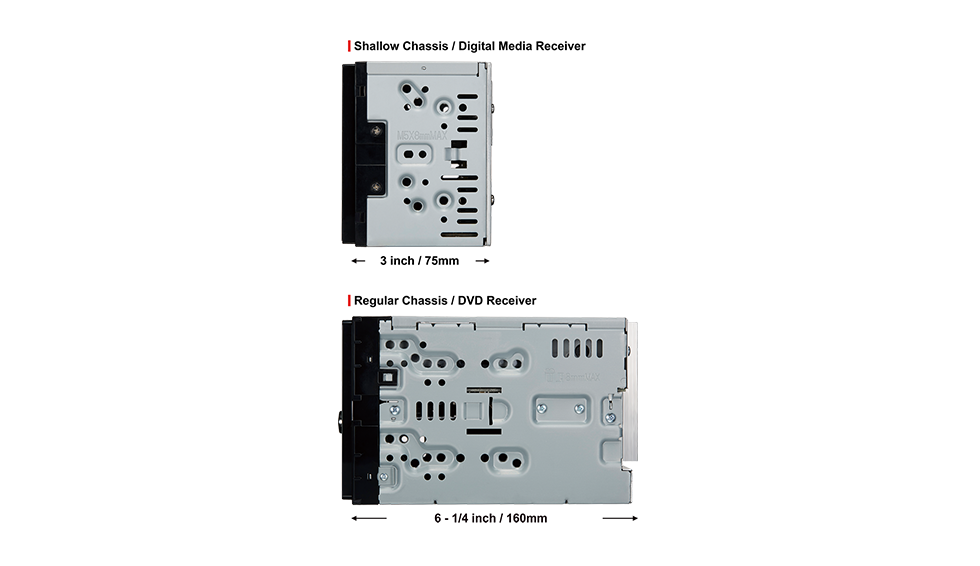 Rear View Camera Ready
The Rear View Camera input allows you to connect an optional rear view camera (sold separately).
Rear view cameras allow you to safely back up your vehicle, monitor towing, and more.
Waterproof design
1/4" color CMOS sensor with effective 380,000 pixels
Flexible mounting bracket included
Camera dimensions (WxHxD): 23.4mm x 23.4mm x 23.9mm
Weight: 21g (Camera only)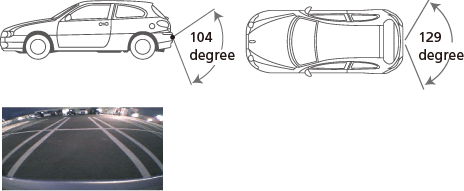 Steering Wheel Remote Control Ready
Factory steering wheel control functions can be retained with a third-party adapter (sold separately).
KW-M560BT

Monitor

Screen Size

6.8"W VGA Screen

Touch Panel

Capacitive

Monitor Touch Control

Yes

Customizable GUI

Yes

Key Illumination Color

Blue

Dimmer

Yes

Multilingual Display

Yes[4]

Media Playback

MP3 Compatible with Tag

USB

WMA Compatible with Tag

USB

WAV Compatible with Tag

USB

AAC Compatible with Tag

USB

FLAC Compatible with Tag

USB

H.264 Compatible

USB

WMV Compatible

USB

MPEG 1/2 Compatible

USB

MPEG 4 Compatible

USB

AVI/MKV Compatible

USB

Bluetooth Control

Built-in Bluetooth[1]

Yes (Wired-Mic included)

Hands Free Call

Yes (HFP1.6 Wideband Speech)

Audio Streaming & Control (A2DP, AVRCP)

Yes

Supported Audio Formats

AAC / SBC

Voice Dialing (voice recognition compatible mobile phone required)

Yes

Phone Book Access Profile (PBAP)

Yes

Alphabetical Search for Phone Book

Yes

Auto Pairing for iPhone/Android

Yes (Android only)

Android Control

Android Auto[2]

Yes (via USB)

Mirroring for Android

Yes (via USB) *Need mirroring App

Android Music Playback

Yes (via Bluetooth(R))

iPod/iPhone Control

CarPlay[3]

Yes (via USB)

USB

USB Port

x 1 (High Speed)

Position

Rear

USB Power Supply

Yes (1.5A High Current Charging)

Radio Tuner

SiriusXM Ready

Yes

Radio Broadcast Data System (RBDS)

Yes

Preset Stations

20(FM:15ch, AM:5ch)

Auto Memory Entry

Yes

FM

Frequency Range

87.9 - 107.9MHz

AM

Frequency Range

530-1,700kHz

Audio

Maximum Power Output (Front & Rear)

50Wx4

Full Bandwidth Power (Front & Rear)

22W x 4 (Full Bandwidth Power, at less than 1% THD)

EQ

Yes (13-Band Graphic EQ)

Preset EQ

Yes (7Preset + 3user)

Bass Boost

Yes

High-Pass Filter/Low-Pass Filter

Yes/Yes

Time Alignment

Yes

Inputs and Outputs

AV Input

mini jack (AV-IN or Camera switchable)

Video Out

RCA

Rear view camera Input

Yes

Line Output Terminals

2Preouts (Terminal) + Sub WF (Cable)

Pre-output Level/Impedance

2.0V / 10k ohms

Subwoofer Output with Level/Frequency Control

Yes

General

Back Up Memory

Yes

Wireless Remote Control

Ready (RM-RK258 required)

Steering Remote Control Ready

Yes

ISO Connector

Yes

Dimensions (W x H x D)

Installation Size

7" x 3-15/16" x 2-15/16" (178 x 100 x 75 mm)

Weight

2.8 lbs. (1.3kg) Including Sleeve and Trim plate

Unit weight in individual package

1.8kg
[1]Available functions depend on mobile phone.
[2]Android Auto is compatible with Android phones running Android 5.0 (Lollipop) or later. The service may not be available in certain countries.
[3]Apple CarPlay is available with iPhone 7, iPhone 7 Plus, iPhone 6s, iPhone 6s Plus, iPhone 6, iPhone 6 Plus, iPhone SE, iPhone 5s, iPhone 5c or iPhone 5 with iOS 7.1 or newer. The service may not be available in certain countries.
[4]Multilingual (English / Spanish / French)
Verify fitment with your vehicle