Description
KICKER's® elite KS tweeter upgrade has extended frequency range and high power handling, making it an excellent addition when you crave more volume and realism.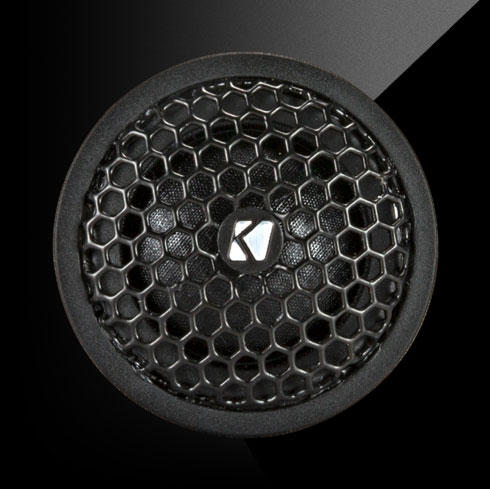 RE-DEFINE REALITY
KS-Series ¾-inch Tweeters use a silk dome to reproduce your music with incredible smoothness and accuracy. Comes complete with flush, angled and surface-pod mounting options and an in-line 12dB crossover.
Features:
Silk-dome tweeters for a smooth, natural sound
Four tweeter mounting options (hardware included)
Extended frequency response for ultimate listening
Lightweight neodymium magnets provide efficient highs
In-line 12dB crossover included
Poly-switch protection
Grilles included
KS-Series Tweeters work best with 65 watts of recommended power. See below for more details.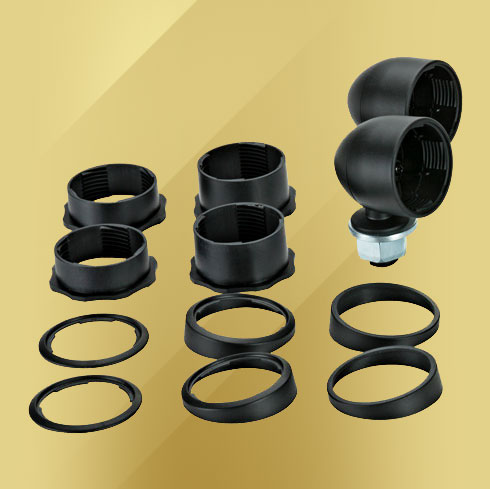 Mounting Options
When it comes to mounting your tweeters, the KS Series ¾" Tweeter gives you plenty to choose from!
Specifications:
Tweeter [in,mm] - ¾, 20
Tweeter Dome Material - Silk
Rated Impedance [Ω] - 4
Peak Power (watts, per ANSI/CTA-2031-A) - 125
Recommended Amplifier Power (watts RMS) - 15-65
Sensitivity [1W, 1m] - 92
Frequency Response [Hz] - 4500-21k
Flush Mount Tweeter Depth [in, mm] - 9⁄16 , 14
Flush Mount Tweeter Hole Diameter [in, mm] - 1-9⁄16 , 40
High Pass [dB], at Frequency [Hz] - 12, 4500
Have Questions About This Product? Message us here or:
Email Us At: info@teamiu.com
Call Us At: 315-458-5000
Payment & Security
Your payment information is processed securely. We do not store credit card details nor have access to your credit card information.